Discover more from #CoolShit - Curated Daily
For the past 6+ years, every morning I (@shelbyerickson 👋🏻) read the internet and share with you a summary of what I thought was cool. Sometimes it's business shit. Sometimes it's artsy shit. Sometimes it's random shit. But every time, it's #CoolShit
#CoolShit 07.06.20
TGIM!
Was it just me, or did celebrating the 4th of July feel weird this year ¯\_(ツ)_/¯
See you tomorrow!
-Shelby
---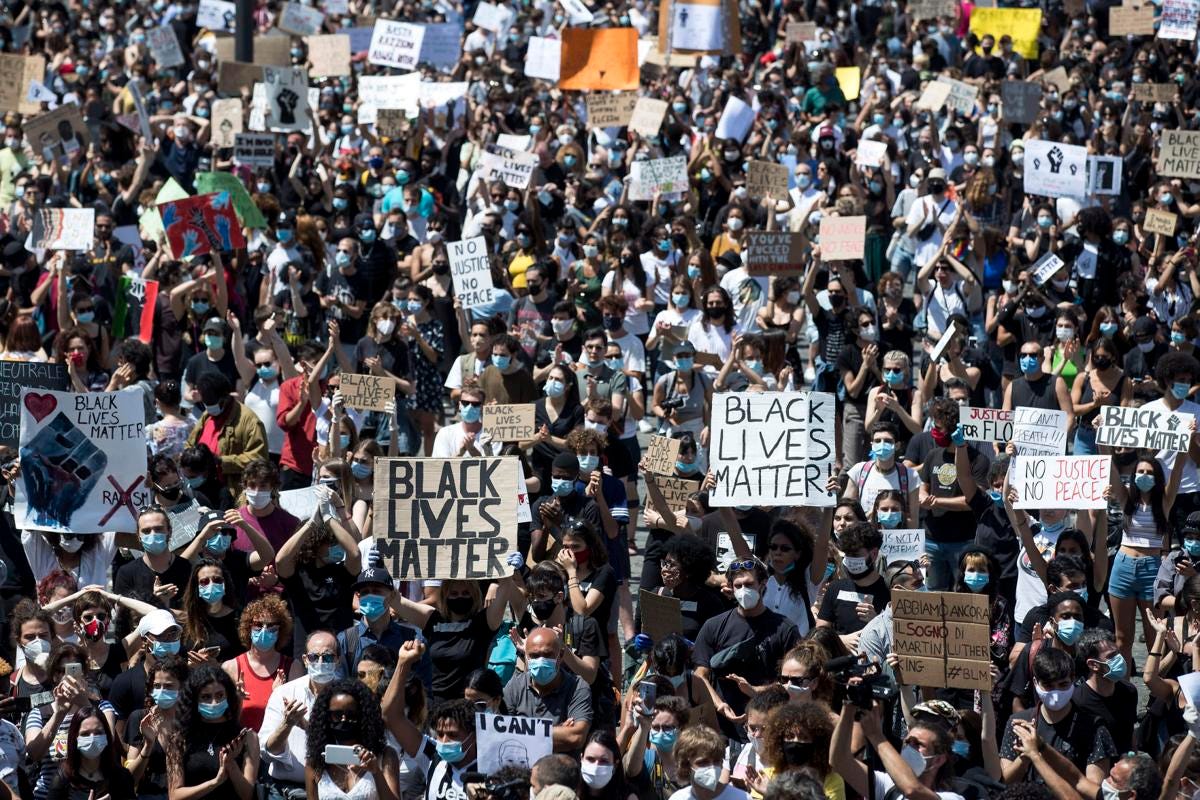 Black Lives Matter May Be the Largest Movement in U.S. History
There's no doubt that this movement is one of the largest, not just in the U.S., but across the entire planet, that I've ever witnessed, or even read about.
Four recent polls — including one released this week by Civis Analytics, a data science firm that works with businesses and Democratic campaigns — suggest that about 15 million to 26 million people in the United States have participated in demonstrations over the death of George Floyd and others in recent weeks.

These figures would make the recent protests the largest movement in the country's history, according to interviews with scholars and crowd-counting experts.
---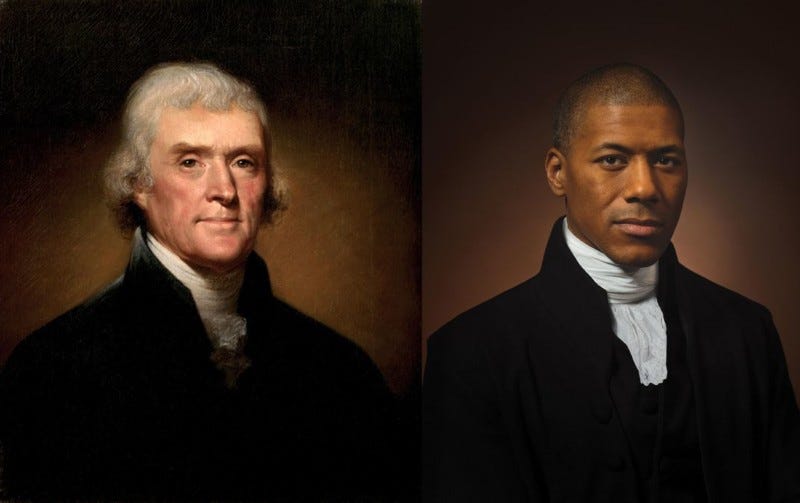 Thomas Jefferson's 6th-Generation Grandson
LaNier, a black man who descended from Jefferson and his slave Sally Hemings, tells Smithsonianthat he has complex feelings about being a Jefferson descendant, and he chose to not wear a wig to more faithfully recreate his great-great-great-great-great-great-grandfather's portrait.

"He was a brilliant man who preached equality, but he didn't practice it," LaNier tells the magazine. "He owned people. And now I'm here because of it, I didn't want to become Jefferson."
---
With deep sadness, I'm revisiting my Stolen series. George Floyd, 46 years old - 46 minutes of color. How badly he deserves a full portrait -- a full life.
I'm fucking done. Like many others, I'm tired of yelling the same story. Im outraged that these cops hold power over us and that people like Amy Cooper dangle that over our heads. How are we supposed to be okay if every week we see someone that looks like us being killed by the ones "trained" to protect us... These officers not only stole a life, but they are draining us all with each life they steal. Reminding us that our lives ain't worth nothin in their eyes. That they can murder us on camera and go home to their families that night.
Witnessing these stolen lives during COVID adds another layer of helplessness. This series is painful to revisit, but I'm trying to use the pain to fight against them, rather than have them break me--thats what they have always tried to do. This is how I want to be a part of the conversation. RIP George Floyd. We won't ever forget your name.
#stolenseriesbyab
#georgefloyd
#sayhisname
#blacklivesmatter
#justiceforfloyd
#minneapolis
#justiceforbigfloyd
#creativityxgigi2
In Artist Adrian Brandon's Incomplete Portraits, A Year of Life Equals One Minute of Color
A heartbreaking, but powerful series.
---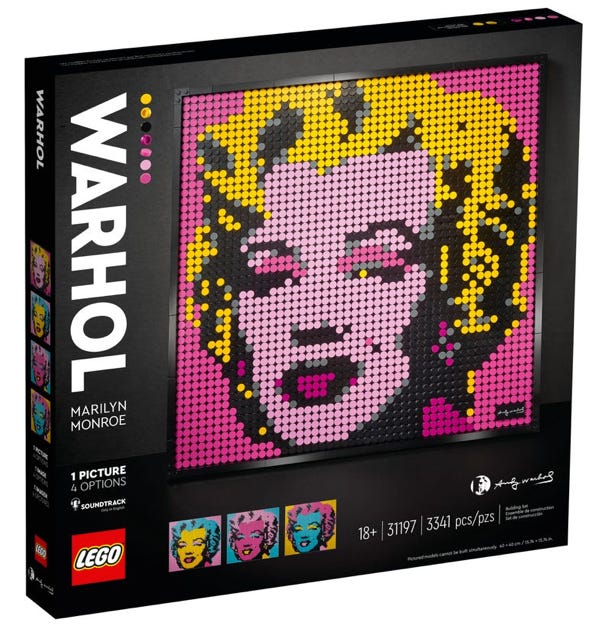 LEGO's new LEGO ART series
So dope!
Discover the pleasure of a different LEGO® building experience! Celebrate some of the world's most iconic artists, bands and characters with these unique LEGO ART sets.
---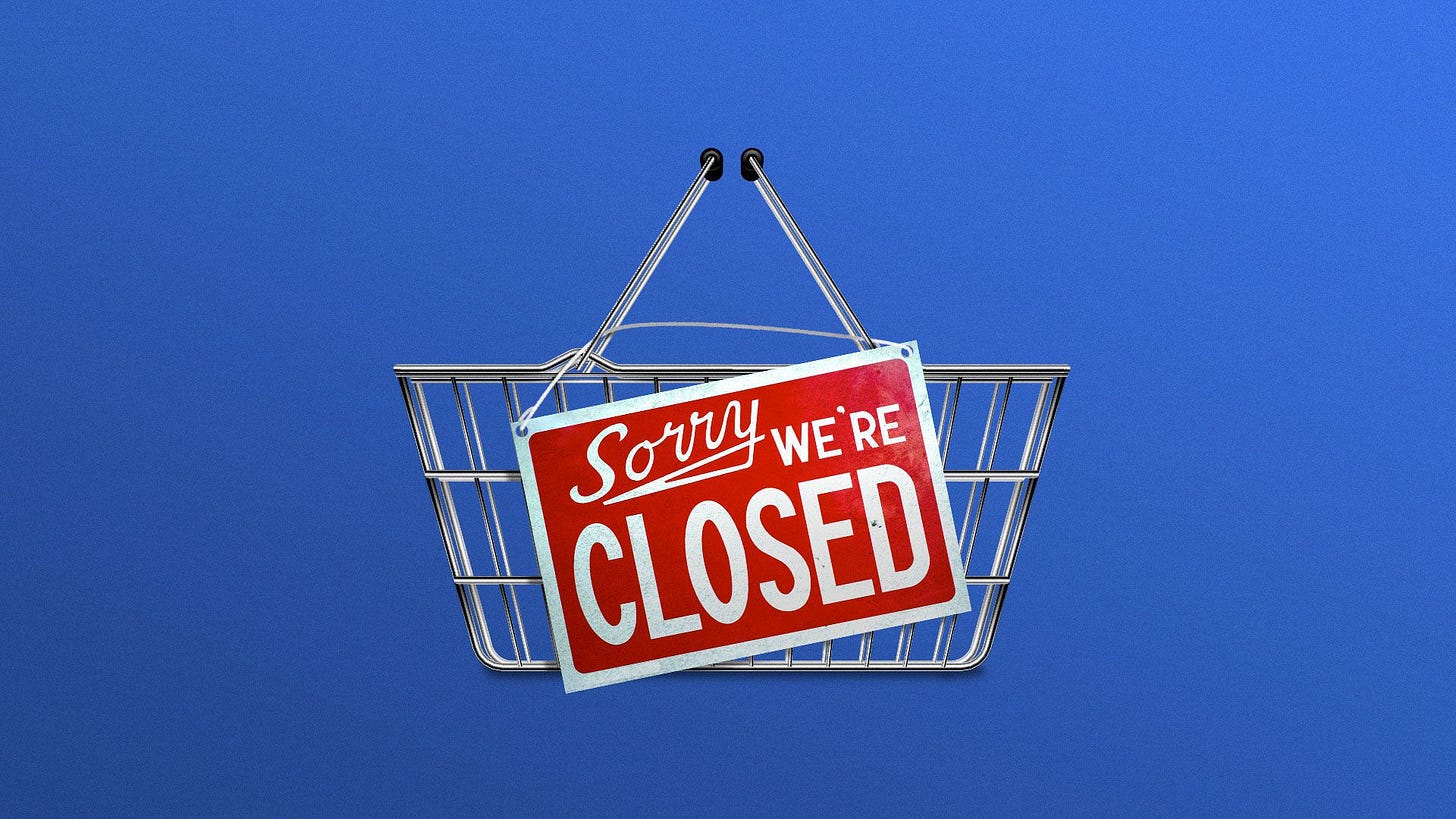 UBS predicts that 100,000 brick-and-mortar U.S. retail stores will close by 2025
Because of the coronavirus and people's buying habits moving online, retail stores are closing everywhere — often for good.

Why it matters: Malls are going belly up. Familiar names like J.C. Penney, Neiman Marcus and J. Crew have filed for bankruptcy. Increasingly, Americans' shopping choices will boil down to a handful of internet Everything Stores and survival-of-the-fittest national chains.
---
1940's L.A. in color
Shot from an automobile driving through Bunker Hill and downtown Los Angeles, ca. 1940s.