Discover more from #CoolShit - Curated Daily
For the past 6+ years, every morning I (@shelbyerickson 👋🏻) read the internet and share with you a summary of what I thought was cool. Sometimes it's business shit. Sometimes it's artsy shit. Sometimes it's random shit. But every time, it's #CoolShit
#CoolShit 06.22.20
Happy Monday!
Well folks, after months and months of teasing you, and briefly sharing my next project with you on Friday, today is the day you get a proper introduction to Boosta.
I won't give you the complete origin story, but the short of it goes as such; While my business partner, Tim D., and I spent the last 10 years building our current marketing agency, A Creative Force, we always knew we couldn't run a marketing agency forever. SO in our downtime we started building and rebuilding what we were going to do next.
Boosta had many many iterations but I wanted to quickly share with you how we got to where we are today.
Here's a concept drawing from 2010 when we thought we wanted to be a simple wearable tech for kids sports - a shoe strap that lights up…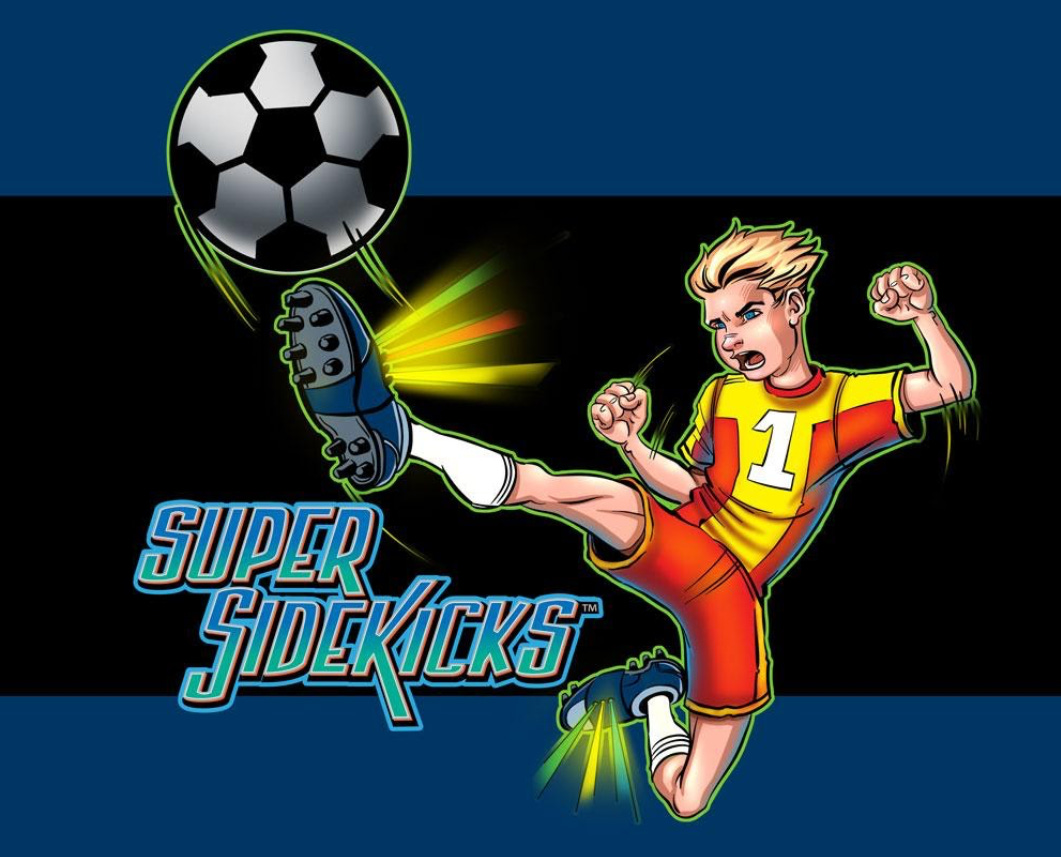 And here's a slide from 2016 when we evolved the idea into a much smarter wearable tech…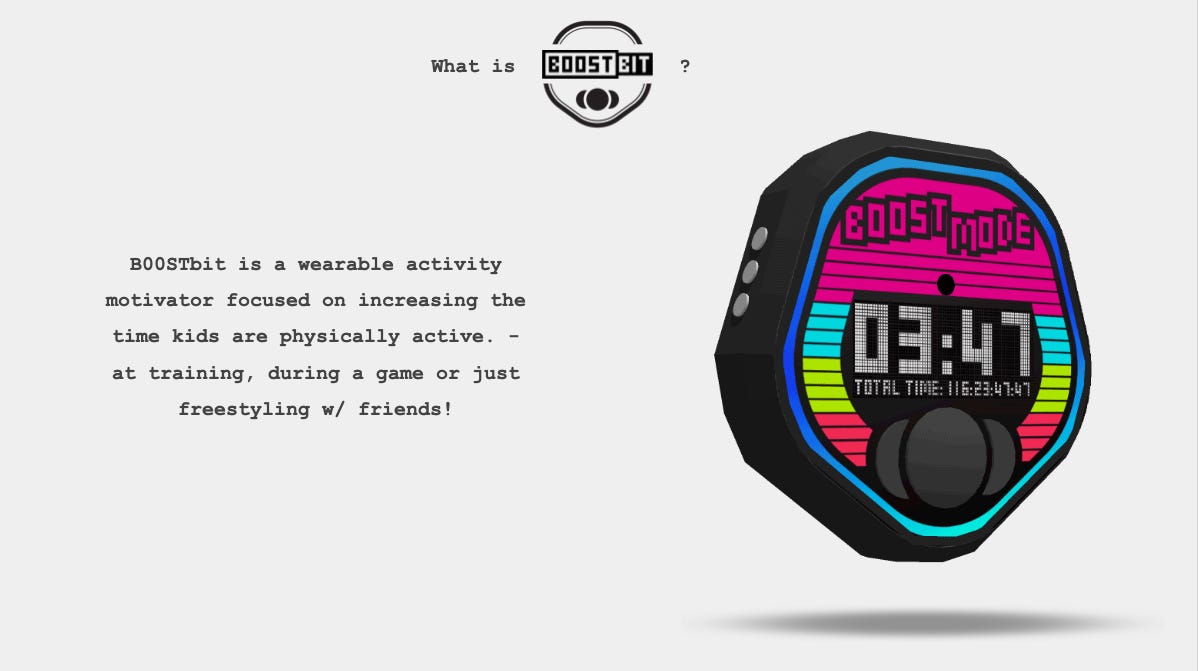 But then we quickly learned how difficult it is to create hardware tech, so in 2017 we turned up the fun, but turned down the tech…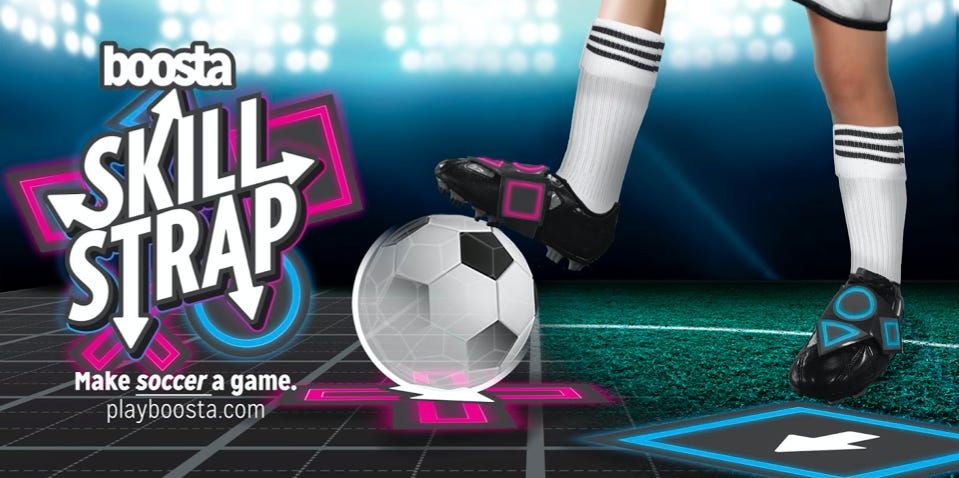 Although the general idea had drastic iterations, there were 2 things that remained consistent throughout every iteration. First, every version of what we were thinking had some sort of app companion that enhanced the physical product experience. And second, while we were building we wanted to make sure that we highlight & empower the people who already are living and breathing in that space.
In 2019, Tim and I sat down and knew that if we were going to turn this idea into a viable business we had to REALLY focus in on an executable product & plan. So after reviewing all of the past concepts we saw that there was a constant - an app of some sort & empowering passionate trainers.
Which now brings us up to speed.
So, what is Boosta?
Boosta is a digital training platform where you learn from experts, step-by-step.
But can't you already do that on YouTube or Instagram?
Kind of. But, (A) those platforms are not intentionally built with learning in mind. And (B) it's not very easy to monetize your audience within those platforms.
So it's just for kids sports?
That is most definitely our first focus BUT, as you're very aware, we live in a new world that is DESPERATE for "distance learning" technology. So while we do plan on starting with "kids & sports" we do plan on quickly exploring what Boosta could look like for other markets - music, art, education, cooking, crafts… you get it.
You should read Li Jin's The Passion Economy and the Future of Work. We couldn't be better positioned to THRIVE in the new "Passion Economy"
What about your marketing agency, ACF?
ACF lives on! ACF is such a well oiled machine and we see a future where we can put the right pieces in place that allow us to continue to grow & create incredible work for clients & consumers - as soon as the world returns back to "normal" ¯\_(ツ)_/¯
What's next for Boosta?
We are currently LIVE in the App Store with our first trainer, iNSAiNZ Training.
Over the next months we'll be introducing more trainers to the platform as well as introducing an Android version.
---
The teleprompter is letting me know that I'm running out of time and need to start wrapping this up…
I could honestly go on and on and on about Boosta and I promise that we'll get right back into #CoolShit tomorrow.
If Boosta sounds interesting to you, and you want to continue the conversation, hit me up here: shelby@boosta.training.
Thank you for letting me share 😬
See you tomorrow!
-Shelby